Complete support, to create a perfect home
Our dedicated, specialist staff meet each need:
ARCHITECTURE & DESIGN
A skilled architect and professional design staff work with you to make ideas real, through an innovative:
NEW BUILD HOMES IN SURREY
Practical and legal needs are met with care, along with maintaining your vision. See the way we build a fine:
REFURBISHMENT & EXTENSIONS
Whether open plan living, a single or two storey extension, renovation, or a loft conversion, we all dream of:
MEET TN'S FRIENDLY TEAM
Good people are vital in the construction sector, to support you through every stage and truly transform your home:
A construction company who will make your vision a reality should at heart be builders. Their professional building skills will lead the way but scientific and technical knowledge also matter.

An architect is a vital part of a new build, or transforming a property. Good design skills make a building uplifting, inspiring, understanding materials means they work together and saves cost.

Our founder started TN Design to ensure you can access all skills in a cohesive way. Through an in house architect, our accountant and administrator, our ties with exceptional designers.
From an idea, to design, to a survey, architects drawings, planning permission and a high quality build, you will be supported.
With local knowledge comes familiarity, not just with the local council and planning requirements but also with how properties and buildings are presented across Surrey and beyond, from the foundations through to the finer details and standout features of brand new developments and renovations.

Two decades of experience in the local building trade has given us an unrivalled understanding of what the community wants from its structures, though we are always ready to work on new and innovative concepts – which is where you come in.

From stonemasons to decorative plasterers, stained glass restoration teams, and joiners, we work with the best local craftsmen and skilled professionals to deliver high quality finishes throughout your property. You come up with the ideas, we deliver them.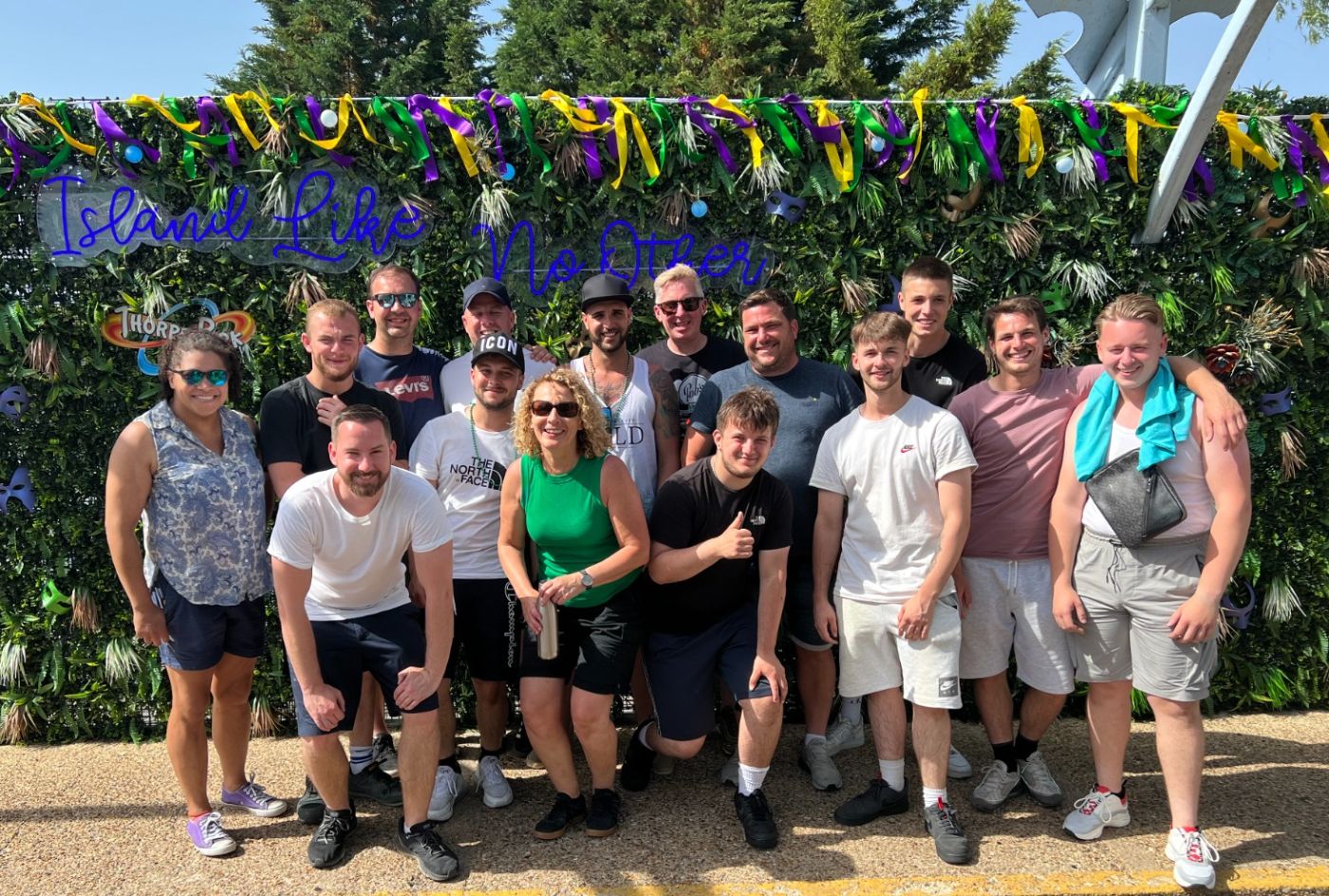 The TN Design & Build team is like a well built property itself – with solid foundations in leadership and inspiration, topped with the passion and drive of indiviual craftsmen, professionals, and creators.

When you come to us with an idea or an end goal for your renovation or build project, you will first be introduced to our leadership team and consultants who will work with you to understand the project, identify your motivations, and select the best team to do the job.

From there, we will work with the best in the business to deliver on your expectations and surpass them – operating with the upmost safety, attention to detail, and high end finishes in mind.

Crucially, we understand that every property project is more than just a job – it's your opportunity to build the dream home. We're simply here to help bring it to life.
Teamwork is crucial to keep operations running smoothly, ensuring that both client and builders are on the same page from day one.

Engaging the very best architects and designers, we build on your vision and use your ideas to inspire every stage of the design and planning process – combining your imagination with our experience and the expertise that will bring it all to life.

We believe in full transparency from the outset, with all quotes professionally presented with comprehensive detail; providing you with the cost of every material used, down to the last box of nails.

With fortnightly invoicing of work completed, you remain fully and in control of the budget and spend as we work with you to turn ideas into real and interactive spaces.
From loft conversions to open plan living areas, conservatories, extensions, and complete knock-down-and-start-again jobs, every project that we work on starts and ends with you – the client.

Priding ourselves on our ability to interpret your vision and bring it to life in the most effective, accessible, and affordable way possible, we work hard to understand your ideas and provide the kind of service which prioritises your lifestyle and injects your requirements into every component of the project.

For us, a building project is not really about bricks and mortar – rather, it's what turns a house into a home for our clients, creating somewhere that unites personality, personal style, and function for a modern family or homeowner.